Steyr S-Tech work simulator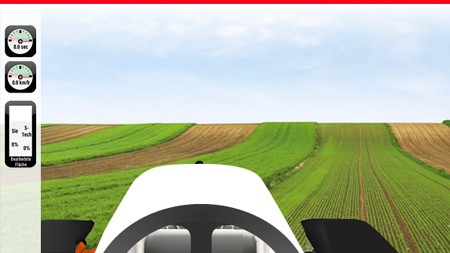 S-Tech Systems from Steyr: the most significant improvements in agriculture since the dawn of mechanization are quickly becoming the standard technology for operators who require more control, higher efficiency and precision through automation. Therefore, we offer a complete range of mobile solutions that can be tailored to individual requirements. S-Tech Systems from Steyr help farmers to cultivate the fields more efficiently than ever before.

Steyr S-Tech work simulator  Test your accuracy drive a tractor equipped with S-Tech Systems.
S-Tech – PRECISION PRODUCTIVITY PROFITABILITY
[youtube id="Uyho92bxHKg" align="left"]
Simple solutions are pure savings! Steyr S-Tech offers uncompromising solutions of agricultural technology based on the GPS precision compact series. The guidance system of the device EZ-Guide 250 relieves the driver, saves fuel and time and increases profits thanks to precision sowing and cultivation. Professional GPS guidance system for all vehicles on your farm has an intuitive user-friendly interface and is always in full readiness to act. Just pull it out of the box, install in the cabin and precision agriculture will become a reality !!